Hooray for part 2 of mini-ten's nostalgic weekend in Cardiff!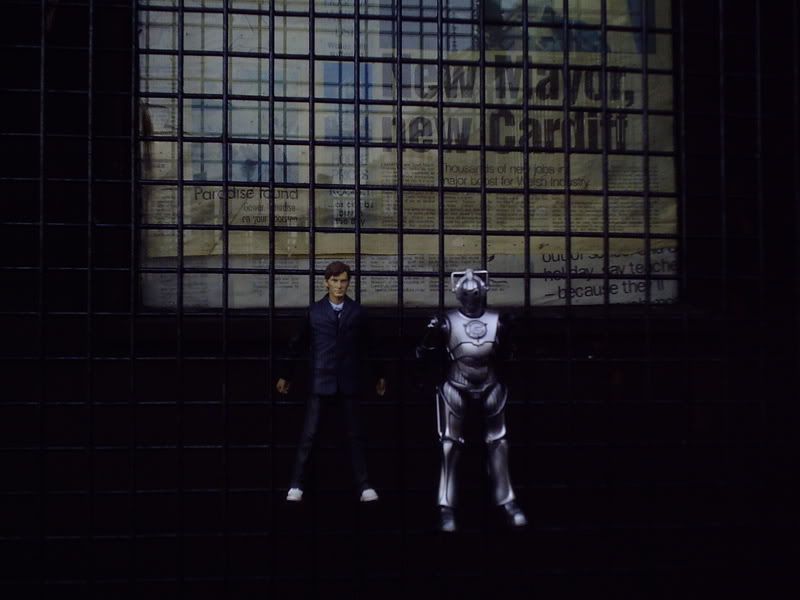 Mini-ten and cyberman get trapped in the Torchwood door...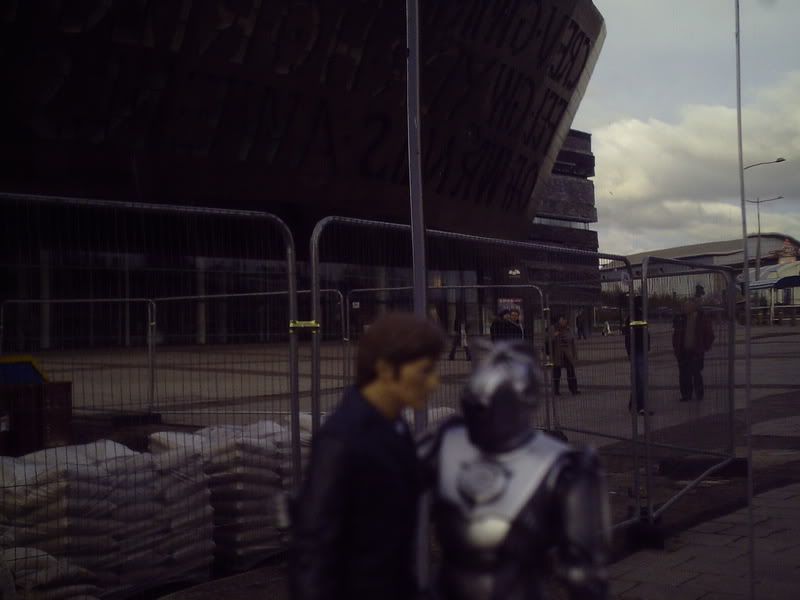 ....and later on get a little *too* close outside the Millennium Centre.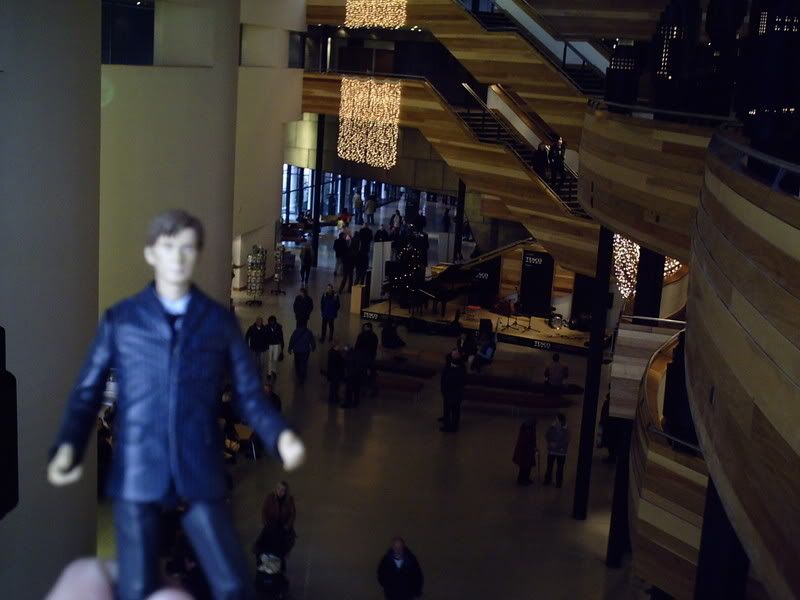 Mini-ten revisits New Earth.....




....and after a long and stressful day, mini-ten relaxes with the ONLY snack for a miniature timelord - a mini-cheddar.