I have a scarily large number of Mini-Ten photos from when he got back off his holiday, took a trip around Cardiff for old times' sake and revisited some of his old foes....





Mini-ten nearly gets sucked into the Genesis Ark!!!!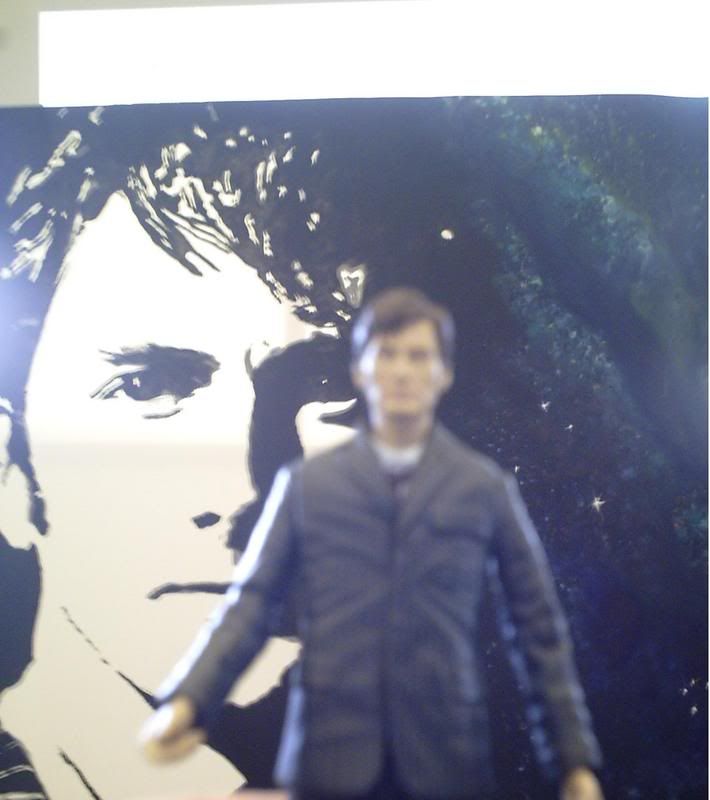 Mini-ten poses with a rather lovely painting of Big-ten




Newsflash! Mini-ten and Pudsey nearly eaten by twenty-foot woman!!!!